Metal Recycling & Shredding VOC Control
There is an increasing trend within the auto shredding and metal shredding industry to be proactive to environmental concerns and states such as California are leading the way in increased oversight and regulation of the shredding industry. The metal shredding and recycling industry is becoming highly regulated in the United States by government environmental regulatory agencies on the federal, state, county and municipal levels. This is particularly relevant with auto shredders where volatile organic compounds, VOCs are liberated during the shredding process.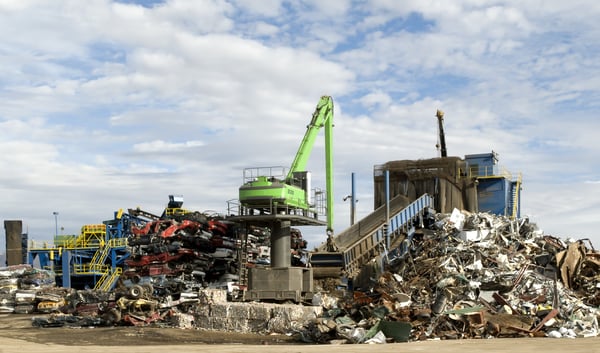 Air pollution control in metal shredder facilities has historically been focused on the containment of metal shredder residue (MSR) utilizing filtration technology such as cyclones, baghouses, scrubbers, as well as suppression technology such as water or foam injection. While these technologies are effective for containing particulate matter (PM), they are not sufficient to control the harmful volatile organic compounds (VOCs) which can pass directly through these systems and into the atmosphere.
Metal Shredding Industry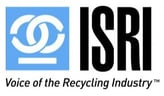 The metal recycling industry has matured and grown during the past several decades. Specifically, the recycling of end-of-life vehicles (ELVs) and other obsolete consumer products has become a well-established industry with many economic and environmental benefits. While the net environmental benefits of recycling ELVs may be clear, it is important to recognize that the recycling process is not without environmental concerns. With such growth also comes increased regulatory pressures and public scrutiny.
A "metal shredding facility" is an operation that uses a shredding technique to process end-of-life vehicles, appliances, and other forms of scrap metal to facilitate the separation and sorting of ferrous metals, nonferrous metals, and other recyclable materials from non-recyclable materials. Metal shredding operations all follow the same basic process. The metal shredding facility receives scrap metal input materials, such as whole vehicles and large appliances. Certain hazardous wastes that are still present are removed from the input materials in a process commonly referred to as "de-pollution." The de-polluted input materials are processed through a hammer mill to break down large metal pieces into smaller pieces, resulting in metal shredder aggregate. Iron-containing metal, or ferrous metal, is separated out, and the remaining metal shredder aggregate is further processed to sort the non-ferrous metals. The material that is left after ferrous and non-ferrous metal separation is referred to as "metal shredder residue (MSR)," which is chemically treated and sent to landfills.
Many existing metal shredder permits cover only particulate matter (PM) and fugitive emissions. As the shredding industry evolves and environmental regulations expand, industry faces new challenges related to the treatment and disposal of metal shredder residue (MSR) and the control of volatile organic compounds (VOCs), hazardous air pollutants (HAPs) and nuisance odors.
Metal Shredding & Volatile Organic Compounds (VOCs)
The pulverizing and shredding of scrap material can lead to the liberation of volatile organic compounds (VOCs), hazardous air pollutants (HAPs) and nuisance odors. Specifically, ELVs and appliances which are not completely drained of refrigerant fluids can emit chlorofluorocarbons (CFCs).
Many metal shredder facilities utilize scrubbers as part of a particulate control system. While some water-soluble VOCs may get captured in the scrubber, these units are not optimized for VOC control, and allow the non-water-soluble VOCs to pass untreated and straight through into the atmosphere.
A Best Available Control Technology (BACT) solution for VOC control will include the following process steps:
Shredder > Capture > Cyclone > Filter > RTO > Scrubber