A LEADER IN AIR POLLUTION CONTROL SYSTEMS

Catalytic Products International, Inc. (CPI), a leading supplier of air pollution control equipment, was founded in 1969 by Mr. Erwin C. Betz, a chemical engineer, and his wife Mrs. Mary T. Betz, to assist industry in meeting increasing federal regulations related to air pollution.
The United States Environmental Protection Agency (EPA) sets the maximum concentration of ozone that can be in the ambient air. Ozone is ground-level air pollution, sometimes called "smog" in common usage. Ozone is formed by a reaction of volatile organic compounds (VOCs), nitrogen oxides (NOx) and sunlight.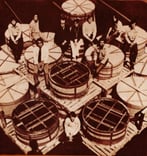 "The purpose of the law was to protect public health and welfare and to regulate emissions of hazardous air pollutants into the atmosphere. Our company had developed technology that could aid various industries to achieve compliance with the EPA standards as they evolved."
Erwin C. Betz, Founder of Catalytic Products International
Armed with a firm background in process chemistry and system mechanics, CPI evolved as a leading innovator and supplier of high-quality, industrial quality air pollution control systems. CPI pioneered leading developments in the evolution of thermal oxidizer, regenerative thermal oxidizer (RTO), and catalytic oxidizer technologies which are the primary method used to destroy volatile organic compounds (VOCs) and hazardous air pollutants (HAPs).
CPI initially specialized in precious metal catalyst production, and in 1973, Dennis Lincoln was hired to build the catalyst manufacturing processes. Dennis became a key partner in building CPI, eventually becoming President of the company.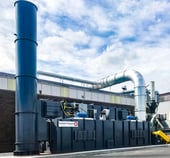 "After the Clean Air Act was passed in 1970, the EPA spent the next several years ramping up their enforcement of regulations for different industries around the country. We were able to work with companies to develop the technology they needed to meet these regulations, and as the EPA began to require higher and higher destruction levels of hazardous air pollutants (HAPs), we were there to help them meet these requirements."
Dennis Lincoln, Past President of Catalytic Products International
Today, CPI is a trusted resource in resolving the most complex air pollution and energy conservation problems. With innovative solutions designed to assist manufacturers and industrial processors in meeting stringent air pollution control mandates while remaining vigilant about their energy consumption.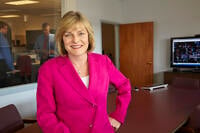 CPI prides itself on providing a single-source solution to your air pollution control requirements. We are proud of the accomplishments of our team, and our contribution to the air pollution control market. We look forward to continuing as a trusted partner to industry by Enabling Clean Production for the next 50 years!
Julia Lincoln, CEO of Catalytic Products International
COMPANY HISTORY