A LEADER IN AIR POLLUTION CONTROL SYSTEMS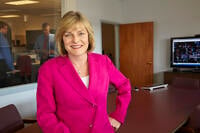 Catalytic Products International, Inc. (CPI) was founded in 1969, one year before Federal EPA was created to enforce the Clean Air Act (CAA). The company initially specialized in precious metal catalyst production, but evolved with the expansion of the Clean Air Act. Armed with a firm background in process chemistry and system mechanics, CPI became a leader in the supply of high quality air pollution control systems.
Today, CPI partners with its customers as a trusted resource in resolving the most complex air pollution and energy conservation problems. Our innovative and cost conscious solutions assist customers in meeting stringent air pollution control mandates while remaining vigilant about their energy consumption.
COMPANY HISTORY
1969 -1979

Entered air pollution control industry as a catalyst manufacturer and service provider.
Federal EPA was created in 1970 to enforce the Clean Air Act (CAA).
Fourteen innovative product patents granted leading to growth in the nuclear power generation industry.

1980-1990

Specialized in Catalytic Oxidizers and retrofit service for a number of national accounts.
Began development of oxidizers and floating tube heat exchangers.
Expanded business by building new offices in Lake Zurich, IL.

1990-2000


Developed a specialized thermal treatment device used for low volume - high BTU content waste gasses.
Thermal oxidizer for coating applications with heavy siloxanes developed.
Regenerative Thermal Oxidizer (RTO) entry, including flow control valves and media bed designs.

2000-2010

Thermal Combustor System (TCS) for meeting needs in the gas and oil industry introduced.
Developed a first-of-its kind process for treating ammonia and other nitrates in waste and water.
Several variations of products for treating nitrogen oxidize (NOx) from industrial sources.

2010-Present

Developed direct and indirect low emission process heaters for industrial applications.
Next generation Regenerative Thermal Oxidizer with vertical valve design released.
Expanded RTO size range, to cover from 500 to 80,000 scfm.
Message from Our CEO
Catalytic Products International prides itself on providing a single-source solution to your air pollution control requirements. The ability to provide all varieties of air pollution control technologies – Regenerative Thermal Oxidizers, Catalytic Oxidizers, Selective Catalytic Reduction, and Thermal Oxidizers including Combustors - gives CPI the ability to analyze your needs and make optimal and practical recommendations.
Our customer-centric culture is pivotal in our ability to listen to your concerns, discuss your expectations and understand your project needs. This personalized approach is essential to serving you best.
Catalytic Products International's single source commitment assures you that our products are backed by industry leading guarantees and warranties, provided with excellent service and support, providing high quality air pollution control solutions since 1969!
Our goal is to keep your operations compliant and profitable….let us show you how we can help!
Julia Lincoln
CEO/ President