CONCORD CONOx Abatement System

Download PDF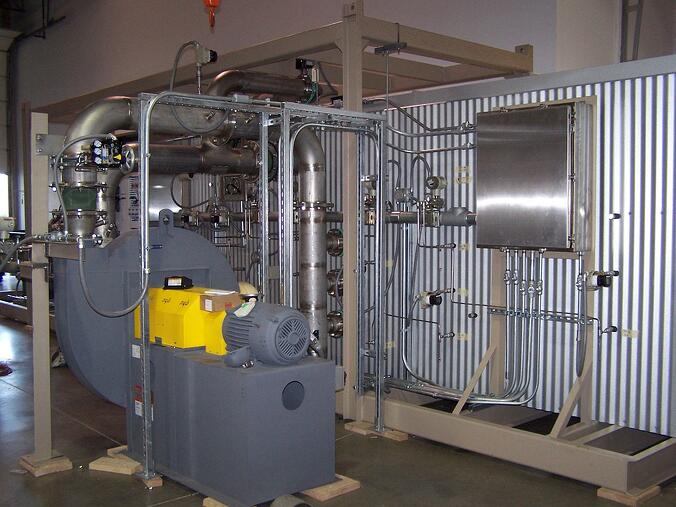 Catalytic Products International, Inc. designs and manufactures the CONCORD-CONOx Removal System engineered to provide +90% NOx removal when operated with an Ammonia injection system (dry urea, anhydrous ammonia or aqueous ammonia) and specially designed SCR Catalyst. The ammonia will be precisely sparged into the CONCORD reactor and used as a reactant over the SCR Catalyst. The resulting emissions will be nitrogen, water, and minimal ammonia (slip). The CONCORD-CONOx Removal System can include a specially formulated carbon monoxide (CO) catalyst designed to provide removal of CO. The exhaust from the CONCORD-CONOx Removal System will be used in a Recuperative Heat Exchanger to preheat the incoming air stream, conserving energy and reducing fuel consumption.
The CONCORD-CONOx system can be used in a variety of industrial processes that create NOx alone (without the use of the CO catalyst) or NOx and CO (or other VOC) Typical applications include gas turbines, wood fired boilers, process heaters, chemical plants and other industrial sources.
Catalytic Products International, Inc. will provide the system on a turnkey basis, including ammonia transfer-storage-pumping, catalytic reactor designed for the particular application, CEM system, installation and commissioning.
Please contact us for more information about our expertise in cost effective abatement of VOC, CO, and NOx