Greenhouse Gas Regulations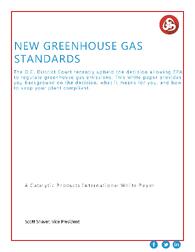 The D.C. District Court recently upheld the decision allowing EPA to regulation greenhouse gas emissions. This white paper provides background on the decision, what it means for you, and how to keep your plant compliant.
EBook Registration Form

Please complete the following form to access the EBook.