CPI is kicking off the morning at the Texas Environmental Trade Fair and Conference (ETFC) held this week in Austin, Texas.
https://www.tceq.texas.gov/p2/events/etfc
The annual two-day ETFC features over 100 classes on air and water permitting, oil and gas, industrial and solid waste management, compliance and enforcement, and remediation programs. This premiere environmental educations forum is held by the Texas Commission on Environmental Quality (TCEQ). CPI provides assistance in oxidizer design, evaluation, and service for environmental consultants, engineering procurement companies (EPC), and regulated end users.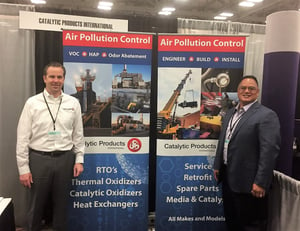 Stop by booth 1722 to visit Steve and Dennis.